The Bosch system
Reliable, performance-oriented and innovative – these are the standards to which we hold our E-Bikes, as well as all components and especially the drive system. That's why all Riese & Müller E-Bikes are equipped with the industry-leading Bosch drive system.
Battery
Depending on the configuration
Bosch PowerTube 750Wh
Enough energy for long distances and significant altitudes: the PowerTube 750 is the new powerhouse among the Bosch eBike batteries for long and demanding rides. The durable power source enables approx. 20% more range than the PowerTube 625. Like all Bosch PowerTubes, the battery is perfectly integrated into the frame of the eBike. The smart battery management system reliably protects the battery cells from overload. There is an intuitive, lockable mechanism, making the battery particularly easy and convenient to use.
Bosch DualBattery 1,125 Wh
DualBattery Technology perfected by Riese & Müller ensures twice the range or far higher climbs, fewer charging breaks and longer-lasting riding pleasure. Both batteries are so cleverly positioned that the extra weight has no noticeable impact on riding behaviour – and yet both are easy to remove. With the 1,125 Wh now available, completely new destinations can be reached and you no longer have to worry about the range in your daily routine.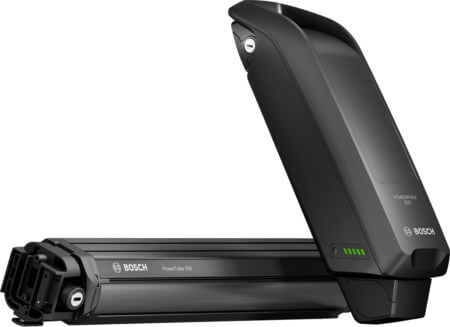 Bosch PowerTube 625Wh
What more could you want? The new PowerTube 625 lets you enjoy long and mountainous rides, while still reserving plenty of energy for every adventure. Thanks to a rated capacity of 16.7 Ah and approx. 625 Wh energy content, the lithium-ion battery brings maximum ranges and altitudes within your grasp. The well-secured PowerTube 625 will not fall out of its housing, even on demanding terrain. But is still easily removed. After approx. 4.9 hours, the battery is fully charged with the Standard Charger, while half the charge is already attained after approx. 2.1 hours.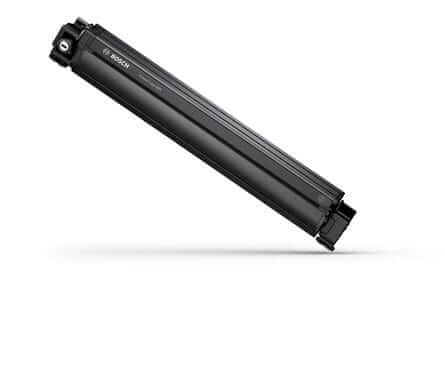 Motors
Depending on the model
Bosch Performance Speed Gen 4
With a whopping 75 Nm of maximum torque and a low weight of only 2.9 kg developed for dynamic support in everyday life or in leisure use. High speeds are reached quickly and safely – the perfect way to cover long distances with a smile on your face.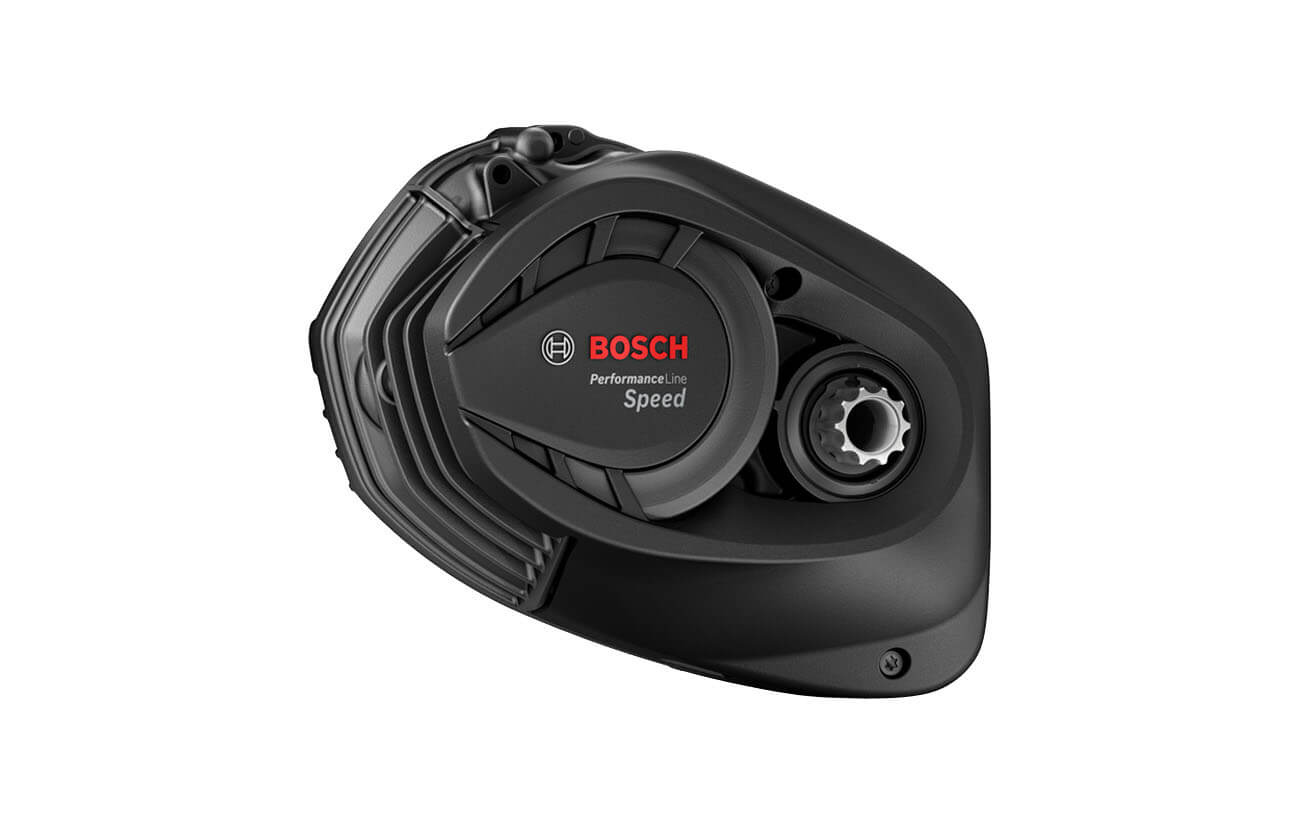 Drive
Bosch Performance CX Gen 4
No path too steep, no challenge too great: the new Performance Line CX is made for anyone for whom the trail is a second home. The most powerful drive from Bosch for ambitious riders is particularly lightweight, compact and at the same time extremely powerful and efficient. eMTB mode will always give you the power you need at precisely the right moment. The Performance Line CX accelerates extremely powerfully, responds without delay and features convincing agile handling and even more control. With up to 340% of perfectly delivered support, it pushes the joy of eMountain biking to the next level.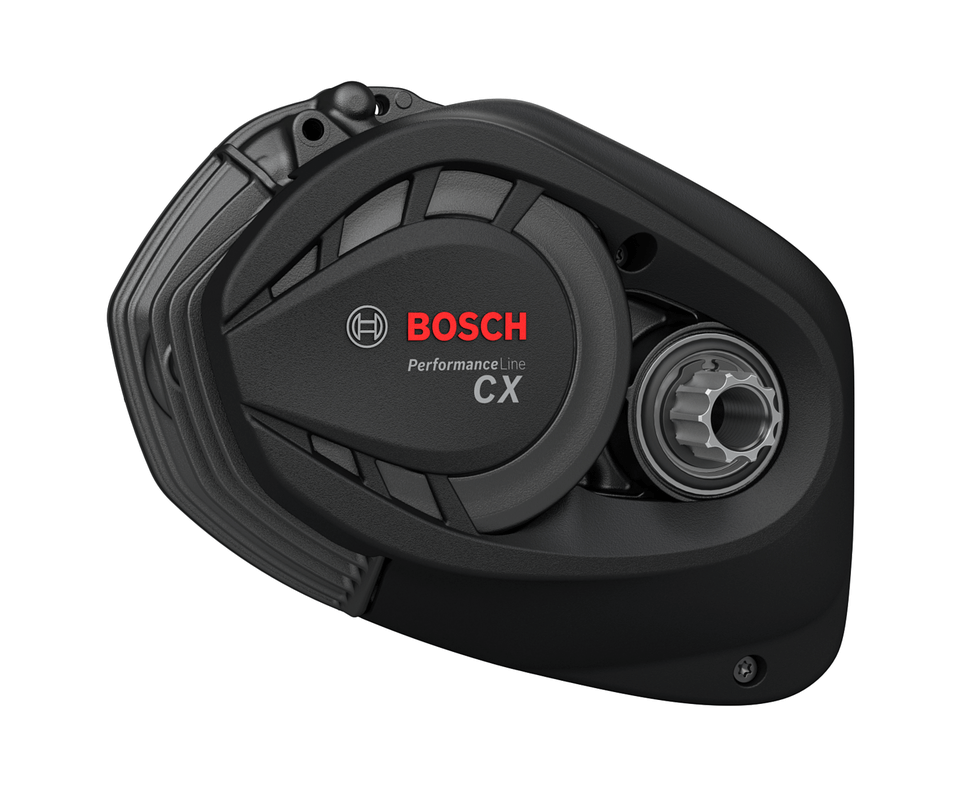 Display
Depending on the configuration
Bosch Purion Display
With the Purion, you are guaranteed to never lose sight of things. Its sleek design combines all relevant information on one small, easy-to-read display. While your hands stay firmly on the handlebars, you can navigate through all the functions with your thumb. The Purion is highly efficient, lightweight and trimmed down to the essentials.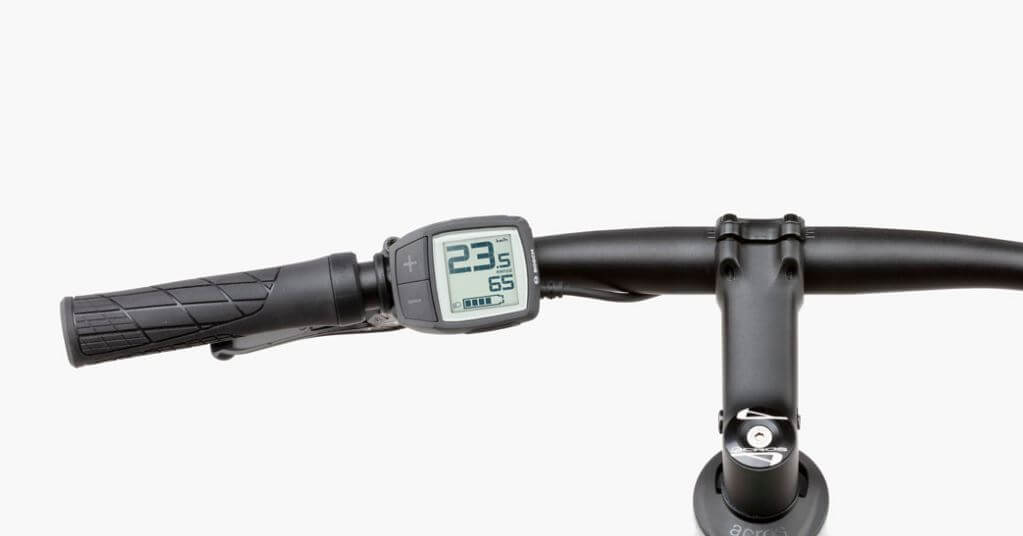 Bosch SmartphoneHub Cockpit
The Bosch SmartphoneHub is the most intelligent communication system for E-Bike riders. The free app turns your smartphone into a display which bundles all functions together: navigation with live weather, fitness data and much more. Other standard smartphone functions such as calls and music playback can be controlled and used directly in the app while riding. It is convenient and reliable to operate using buttons on the handlebar or voice control. Your smartphone is automatically charged during your trip. But it also works without a mobile phone: in that case an integrated display shows key riding data. The Quick Start Guide will get you up and running with the system in no time at all while regular wireless updates will keep you up to date.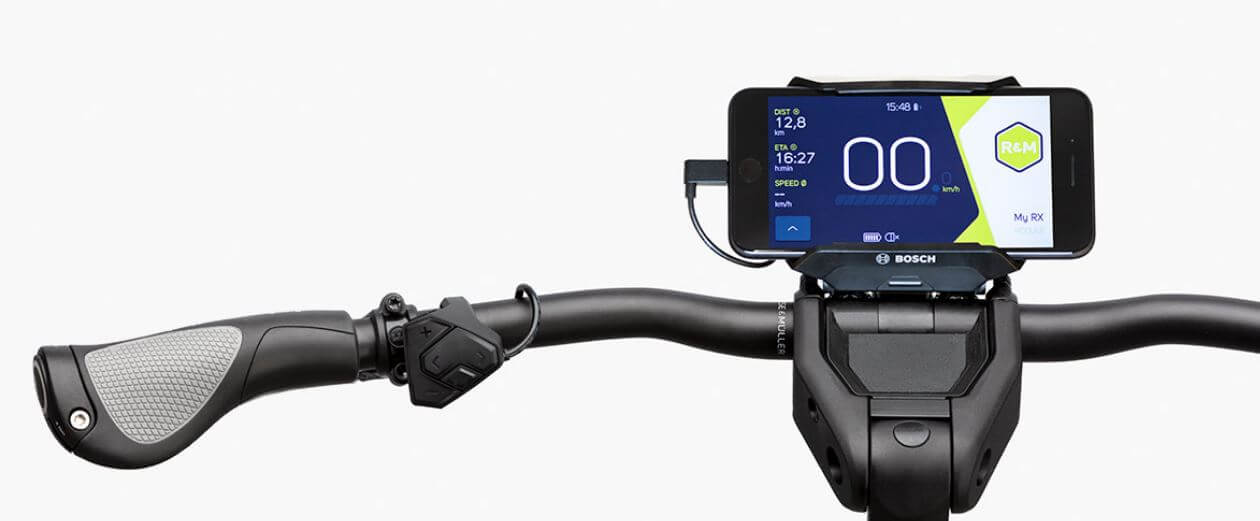 Bosch Nyon Cockpit
The Nyon display is perfectly integrated into the cockpit: the internal cabling creates a tidy, minimalist appearance. The adjustable angle of the stem lets you choose between a sportier or more upright seating position. The Nyon display ensures that you are fully connected and ideally equipped with navigation for every tour or day-to-day ride. The colour display, with its intuitive touch function, is very simple to use and, thanks to being robust and easy-to-read, is guaranteed to get you to your destination in any weather. The user interface can be customised to your needs.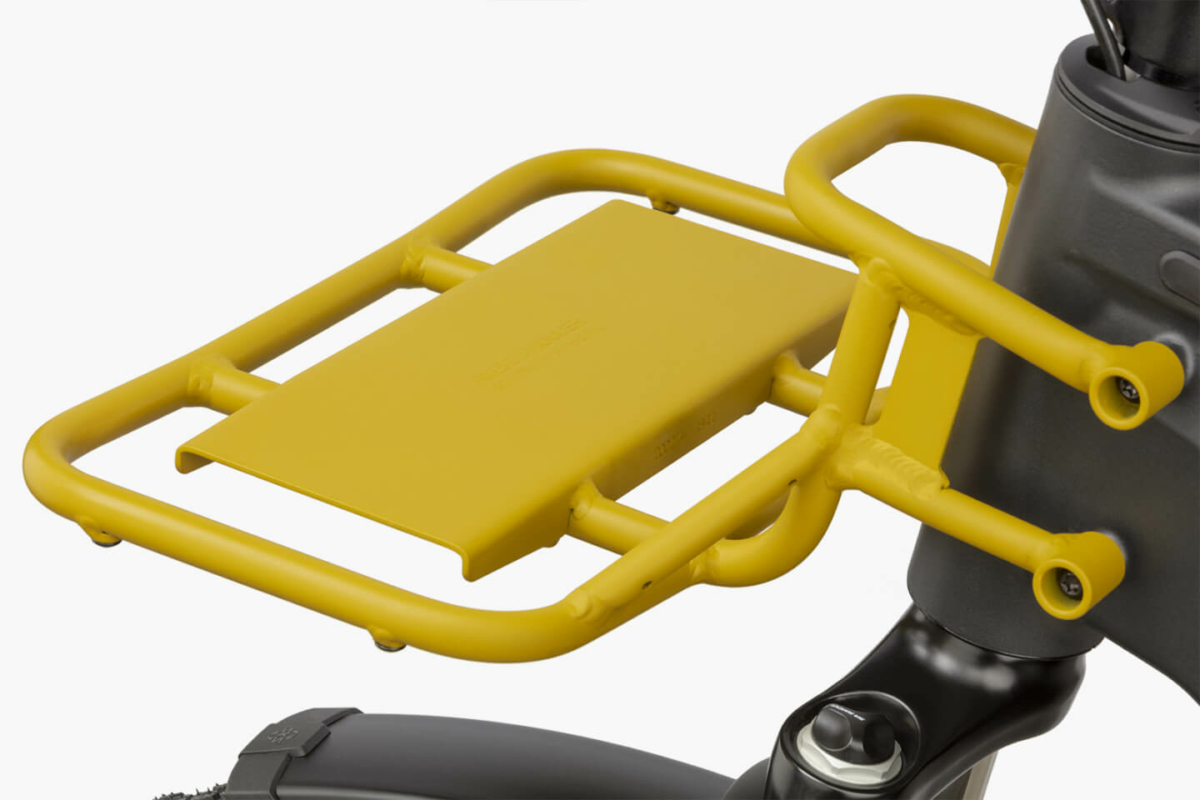 Flexible load transport
The transport bike for adventures and everyday life.
The Multicharger transports up to 65 kg on its rear with astonishing ease. Meanwhile, the standard front luggage carrier offers additional space. Thanks to optional equipment options, it is perfectly equipped for your adventures: whether large cargo bags to protect against dirt and rain or a small front bag for valuable luggage, you'll find the perfect solution for any transport task. The Multicharger is no longer than a normal E-Bike and impresses with its agile riding behaviour. With its optional DualBattery 1125 and the powerful Bosch motor with 85 Nm, you can reach your destination without problems even fully loaded.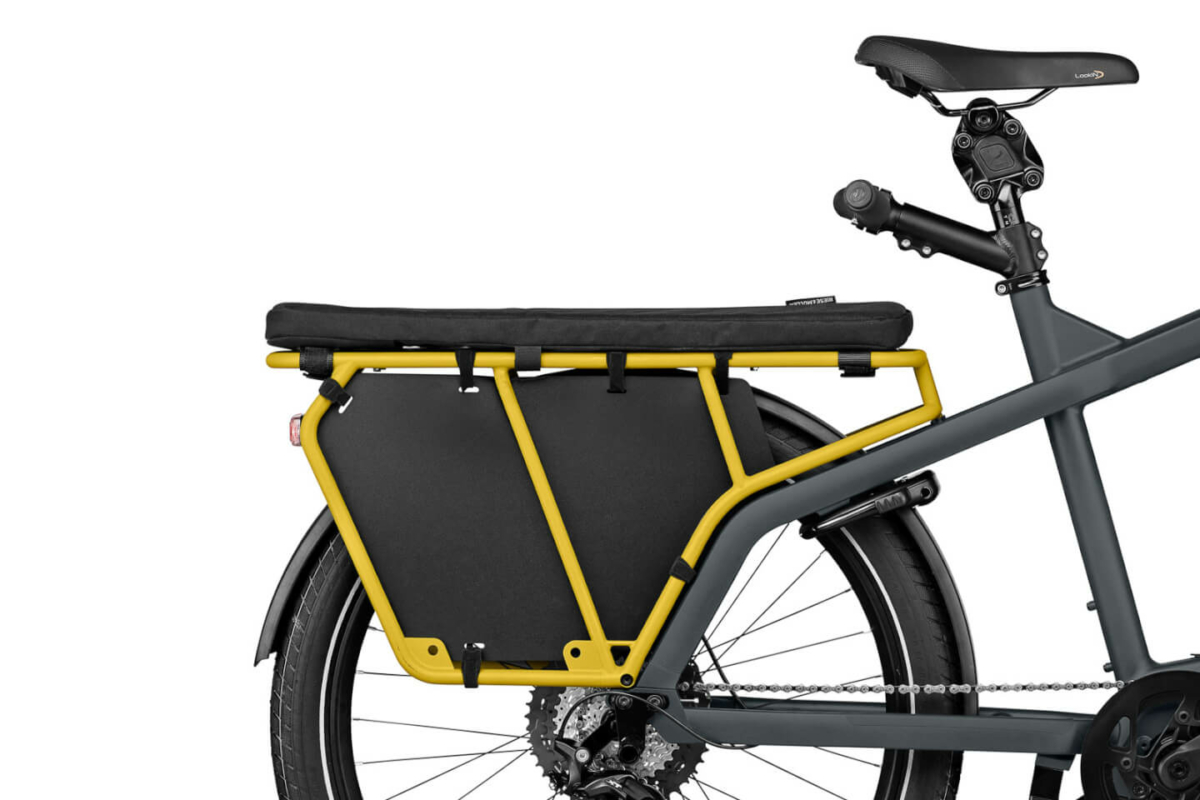 Transporting people
Whether young or old – everyone can come along.
The Multicharger is ideal for transporting people. A passenger weighing up to 65 kg can grab a spot with the optional passenger kit with its comfortable foam seat, handles, footrests and wheel guard. Even one or two little ones can come along for the ride – safe and secure thanks to the optional safety bar kit. The Multicharger offers the perfect solution for everyone: just select the right accessories and make it your own personal Multicharger.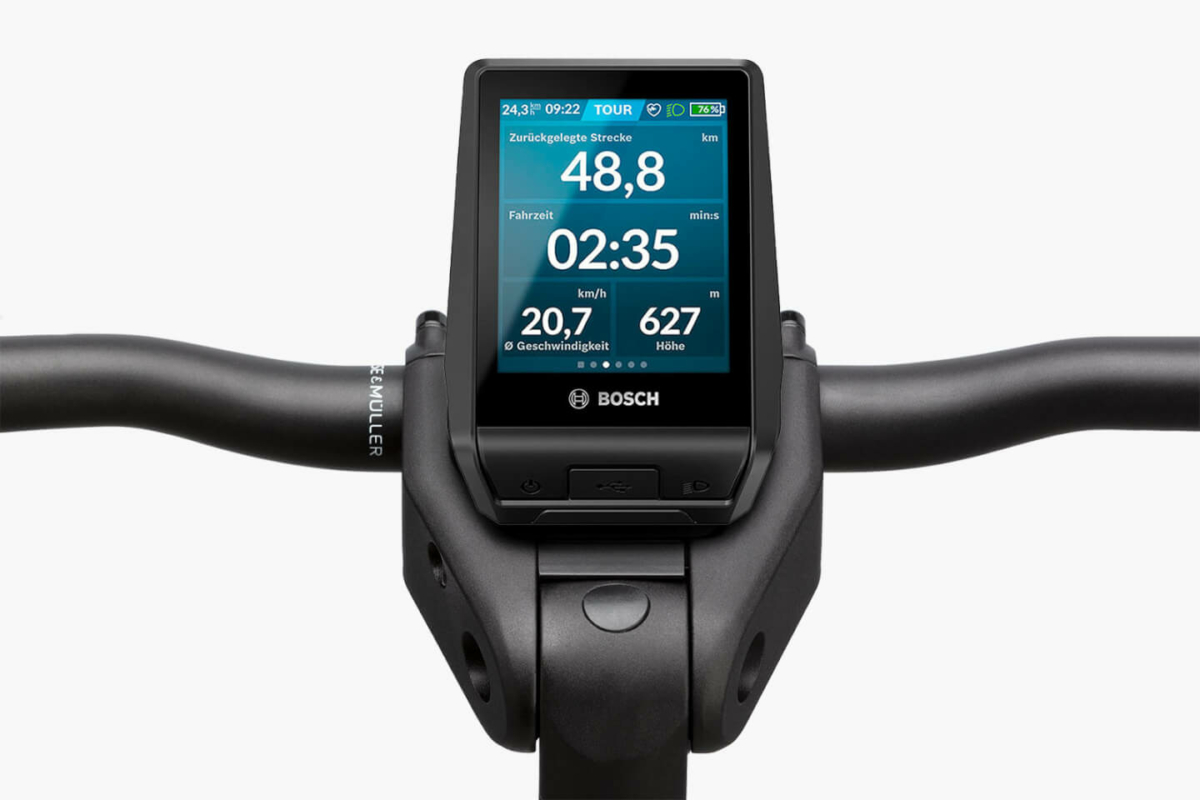 Integrated cockpit
Focus on the essentials.
We have reinvented the E-Bike's cockpit: regardless of whether you opt for the optional cockpit with Nyon display or Bosch SmartphoneHub, both options are perfectly integrated in the handlebar and have clean cable routing. The angle-adjustable stem of the cockpit can be adapted for a comfortable or sportier sitting position. But the standard equipment with Purion or Intuvia display also presents a tidy appearance.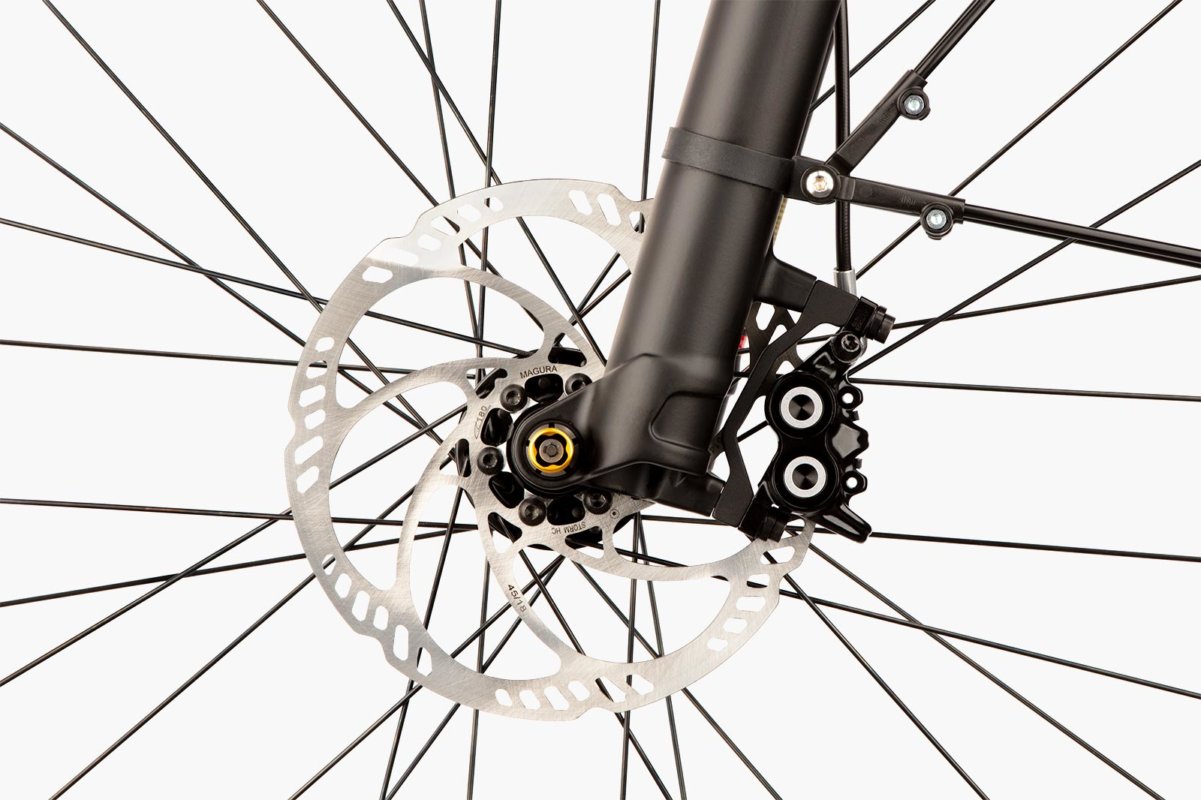 Safety equipment
On to new adventures – safely equipped.
The powerful headlamp with daytime running light increases your visibility in road traffic and your sight in the dark: even off-road, you have gravel, branches or other obstacles fully in sight thanks to the optimum surrounding illumination. Passengers and luggage are always ideally protected thanks to numerous accessory details, such as spoke protectors, safety bars and cargo bags. And if something does indeed happen to obstruct your way while on your adventure, the Magura disc brakes pack a punch. This makes any adventure into an unforgettable experience.