The Bosch system
Reliable, performance-oriented and innovative – these are the standards to which we hold our E-Bikes, as well as all components and especially the drive system. That's why all Riese & Müller E-Bikes are equipped with the industry-leading Bosch drive system.
Battery
Bosch DualBattery 1,250Wh
DualBattery Technology perfected by Riese & Müller ensures twice the range or far higher climbs, fewer charging breaks and longer-lasting riding pleasure. With the 1,250 Wh now available, completely new destinations can be reached and you no longer have to worry about the range in your daily routine.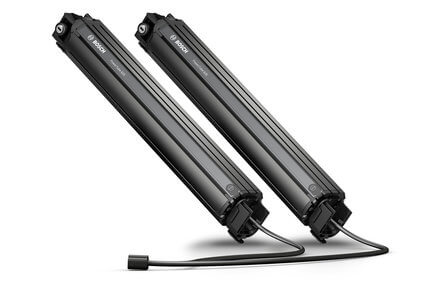 Bosch PowerTube 625Wh
What more could you want? The new PowerTube 625 lets you enjoy long and mountainous rides, while still reserving plenty of energy for every adventure. Thanks to a rated capacity of 16.7 Ah and approx. 625 Wh energy content, the lithium-ion battery brings maximum ranges and altitudes within your grasp. The well-secured PowerTube 625 will not fall out of its housing, even on demanding terrain. But is still easily removed. After approx. 3.7 hours, the battery is fully charged with the 6 A Fast Charger, while half the charge is already attained after approx. 1.4 hours.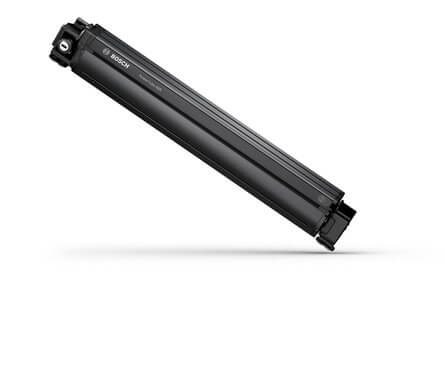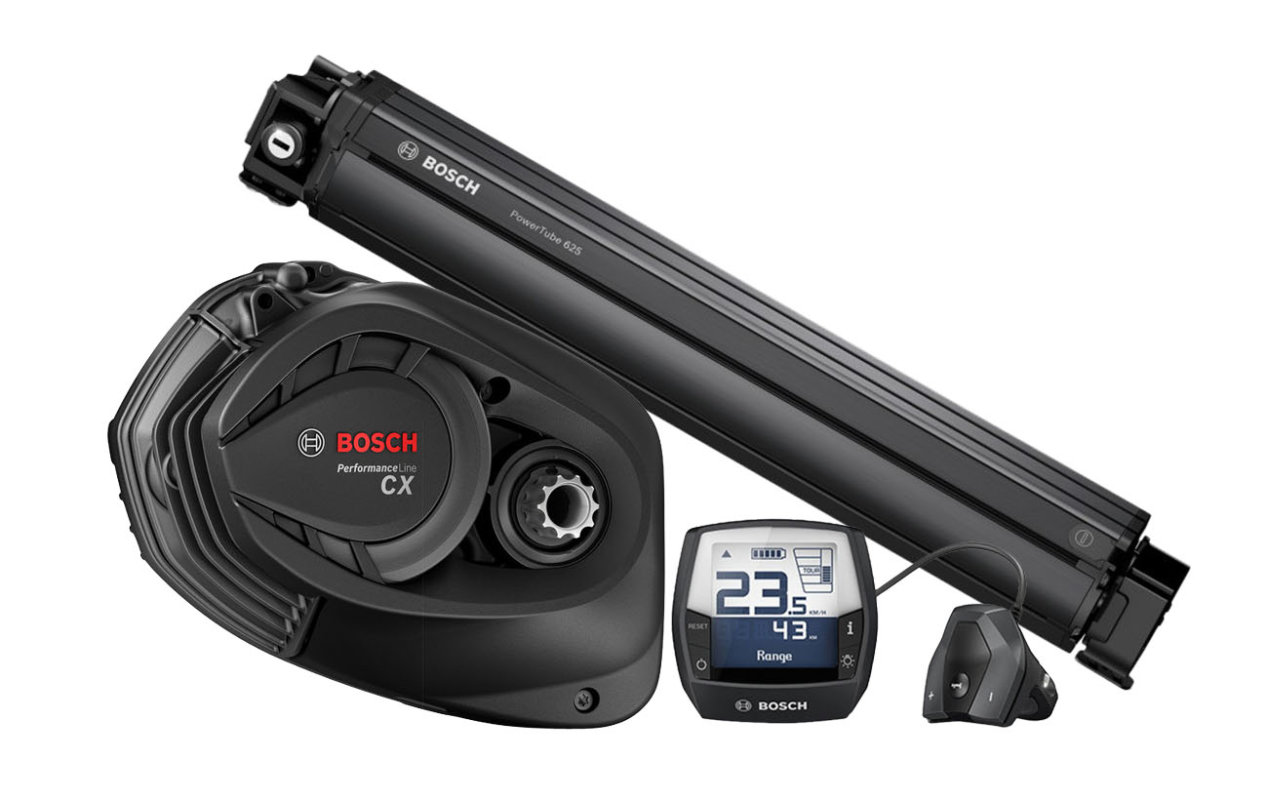 Motors
Depending on the model
Bosch Performance Speed Gen 4
The Bosch Performance Speed drive unit is the power benchmark for Bosch eBike System's drives. Weighing 6.3 lbs with a maximum torque of 85 Nm, it delivers superior performance in a relatively lightweight package. The eMTB-dedicated motor is compact, lightweight, and extremely powerful, combining high-quality materials, an extremely powerful drive and high-end sensors.
From the model year 2021 the Performance Speed will feature a torque of up to 85 Nm, new motor control features, and updates to eMTB mode – all part of a software update. For a thrilling riding experience: more natural, intuitive, and powerful and an absolute benchmark in its class.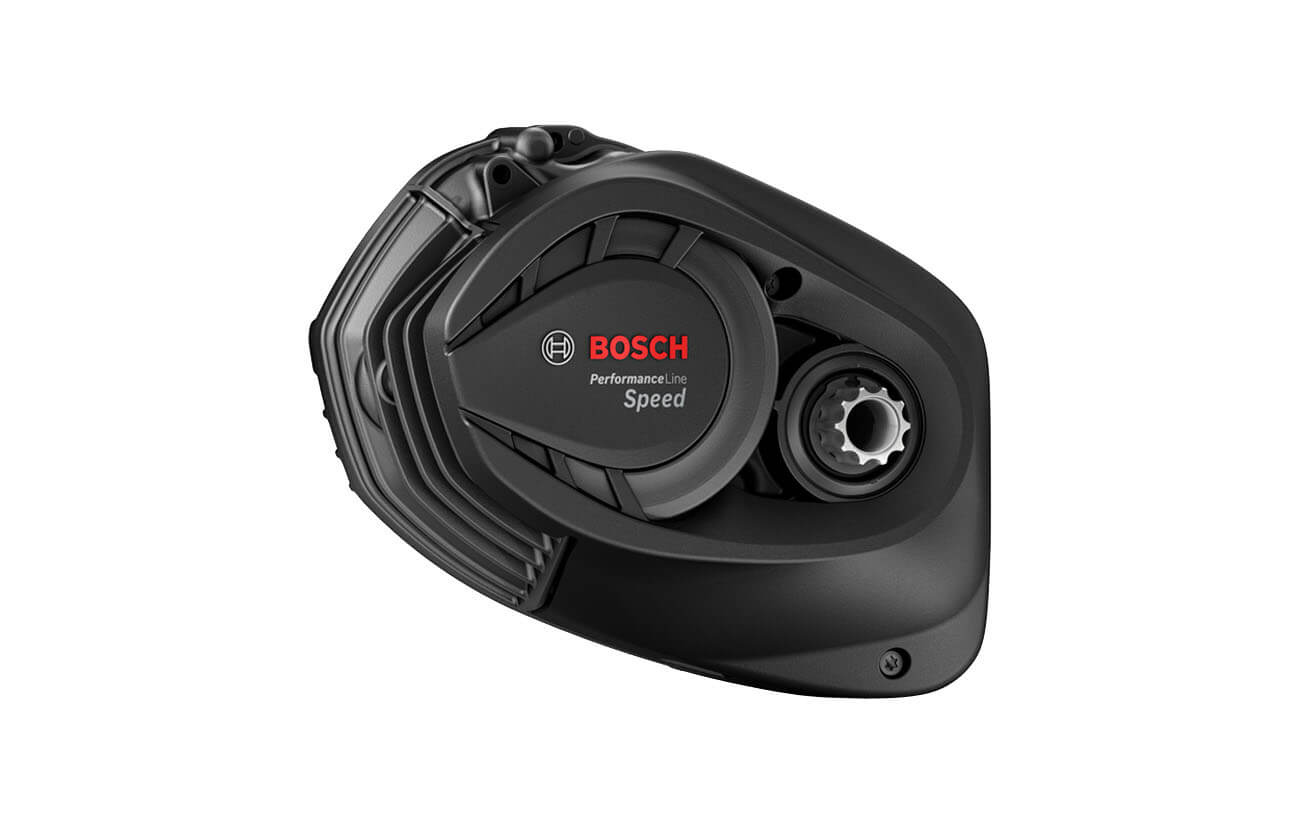 Drive
Bosch Performance CX Gen 4
No path too steep, no challenge too great: the new Performance Line CX is made for anyone for whom the trail is a second home. The most powerful drive from Bosch for ambitious riders is particularly lightweight, compact and at the same time extremely powerful and efficient. eMTB mode will always give you the power you need at precisely the right moment. The Performance Line CX accelerates extremely powerfully, responds without delay and features convincing agile handling and even more control. With up to 340% of perfectly delivered support, it pushes the joy of eMountain biking to the next level.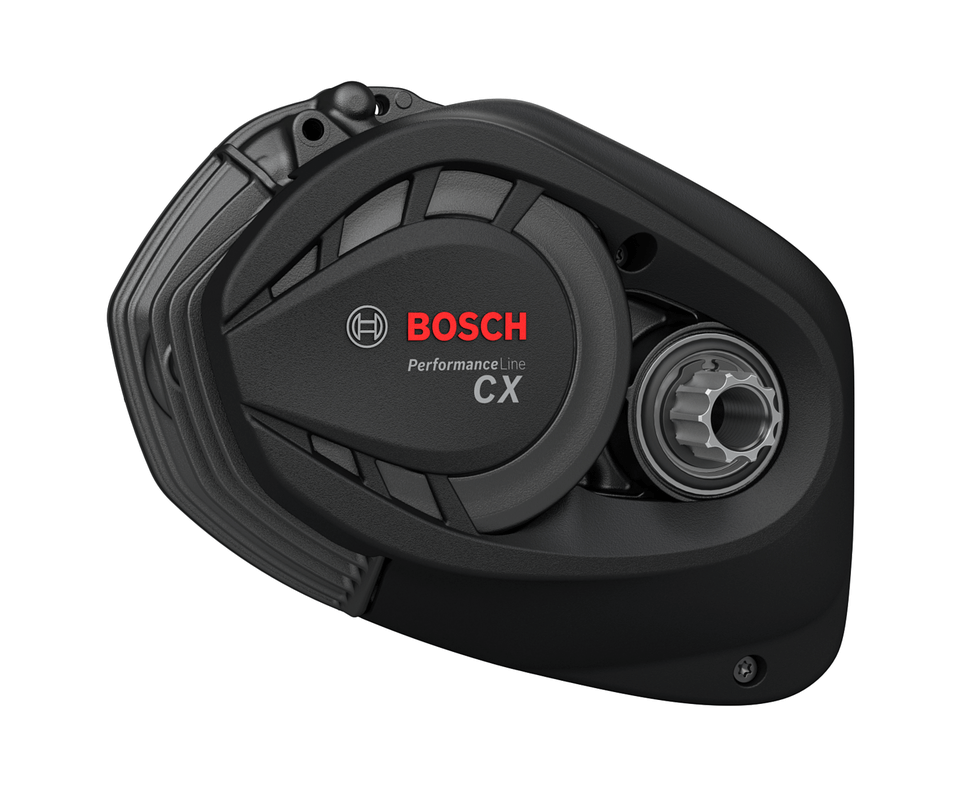 Displays
Depending on the configuration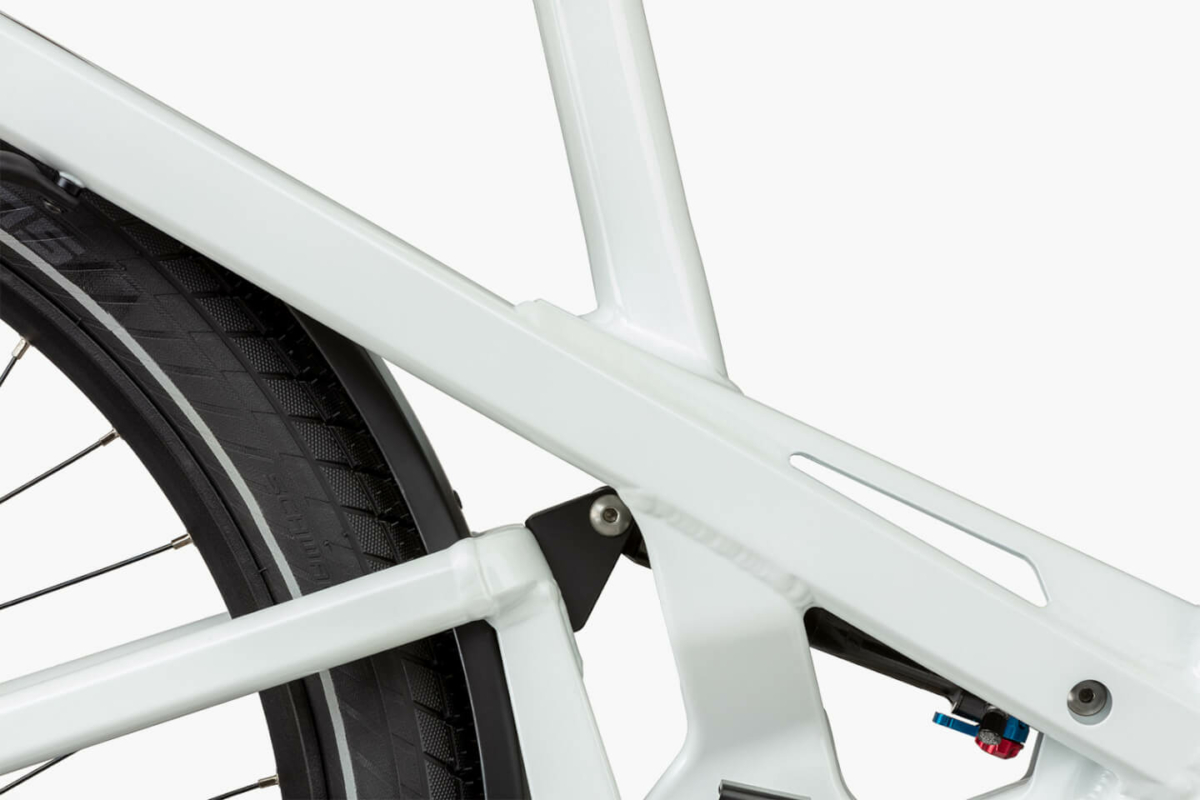 Control Technology with ABS and daytime running light
See and be seen.
Riese & Müller Control Technology is synonymous with safety and dynamism: the perfectly coordinated full suspension of the rear swing arm ensures optimum traction even with poor road conditions and at high speeds. The daytime running light of the ultra-bright Supernova M99 Mini Pro headlamp with main-beam function offers top lighting conditions at night and also increases your visibility in road traffic. And if you need to stop quickly, the Magura disc brakes with optional ABS system pack quite a punch.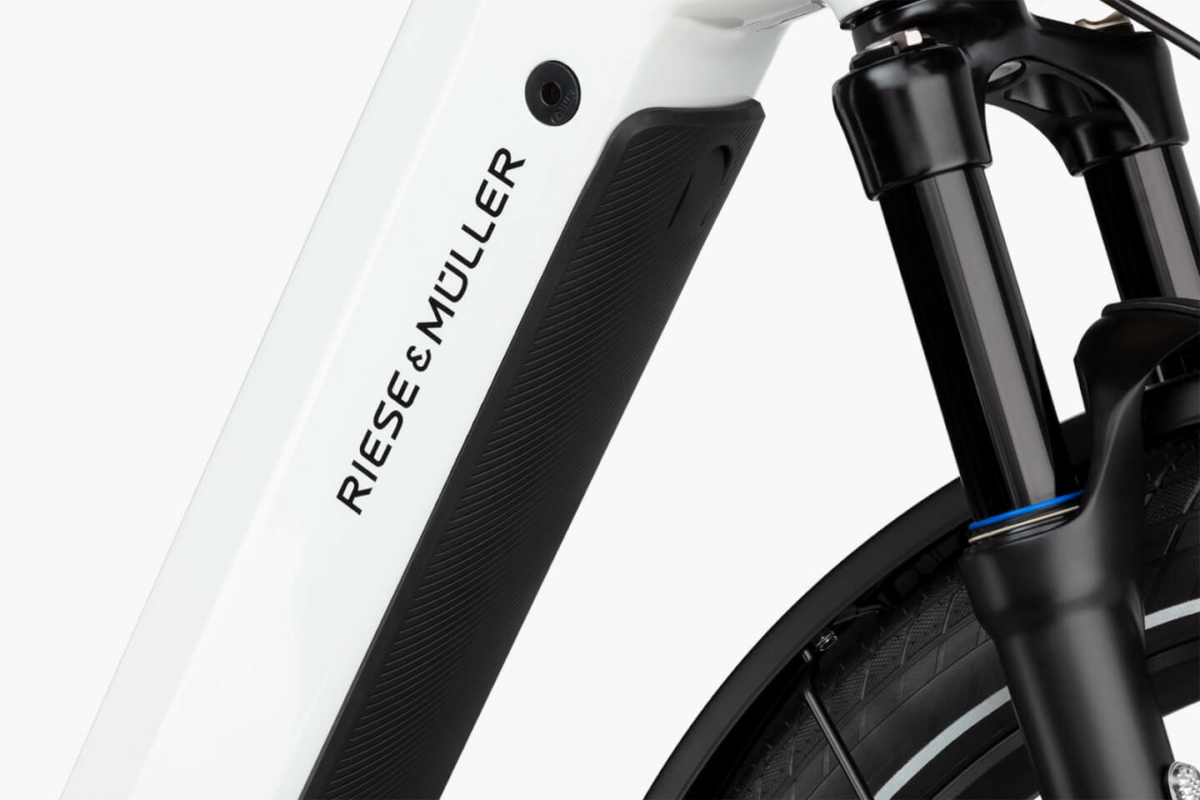 Battery integration with DualBattery
Power from within.
No matter whether you opt for the standard equipment with one battery (625 Wh) or the DualBattery option (1,250 Wh) for maximum range and fewer charging breaks: the complete battery integration with optimum operability sets new standards. Thanks to the batteries' sophisticated positioning, they hardly affect the balance: the bike's sporty riding behaviour takes centre stage, while you can easily remove the two batteries at any time.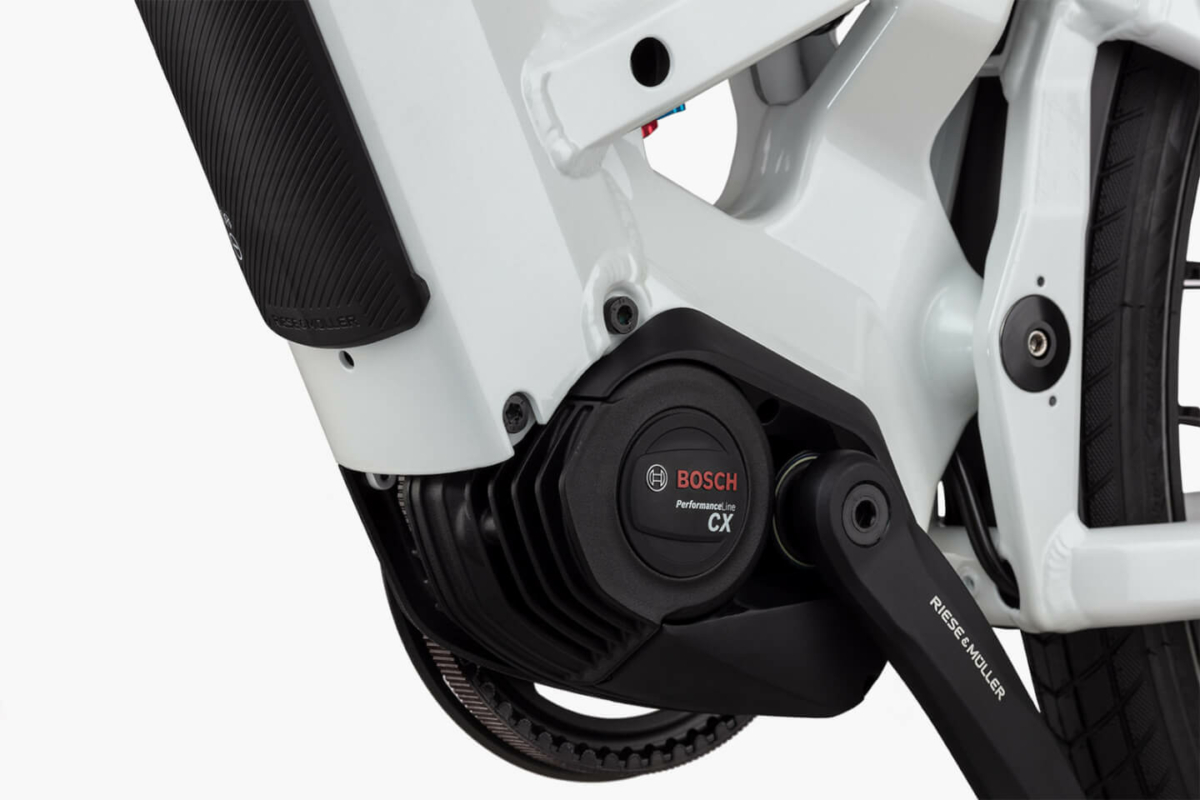 Integrated design concept
As though cast in one piece.
The frame design of the Homage cannot fail to impress at first sight – and every other time afterwards. In addition to full battery integration, the head and down tube form a single unit. You will search for the welding seams in vain – we give each frame the right finishing touch. The Bosch Performance Line CX motor with 85 Nm and the compact carrier with MIK system are also seamlessly incorporated in the frame design, making onlookers assume: the Homage must be cast in one piece. And the minimalist cockpit is fully integrated, so you can enjoy a sophisticatedly clean view at all times.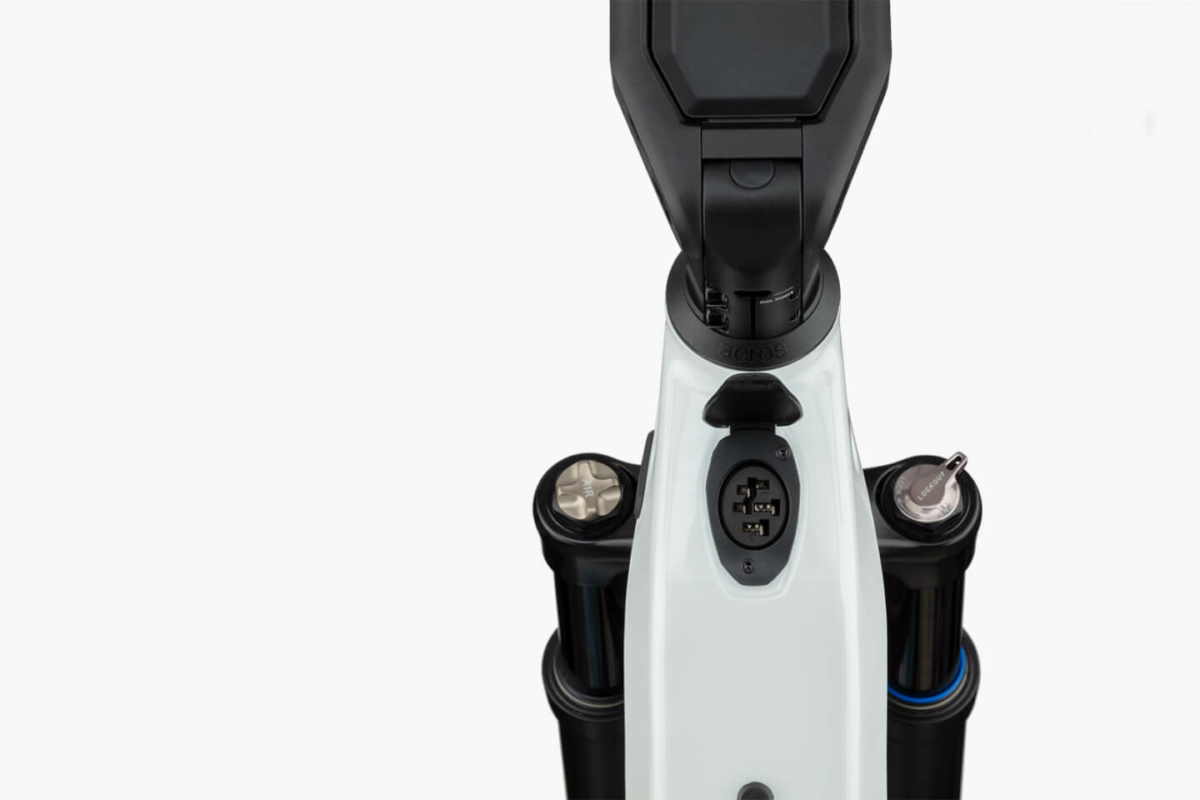 Comfortable riding experience
Town, country, enjoyment.
Comfort and dynamism take centre stage with the Homage: whether while riding, charging the batteries or locking it up in the city, the full-suspension low-step-through bike offers maximum comfort at all times. The ergonomically positioned charging socket and the specially developed closing cap ensure convenient charging directly on the bike. The lock is also ergonomically attached to the carrier, ensuring quick locking and unlocking. And if you perhaps want a little more, you might opt for the comfort kit with curved handlebars and wide saddle or a saddle that can be lowered by remote control.
Abus Bordo 6000 folding lock
For lasting enjoyment.
The standard Abus Bordo 6000 folding lock offers you a high degree of anti-theft protection with convenient handling: it has the stability of a U-lock, at the same time being flexible like a cable lock.