Bosch eBike System
Drive unit, rechargeable battery and on-board computer: Each of the three products features the highest technical quality, together ensuring maximum riding enjoyment. The individual components of the Bosch eBike system harmonize like a well-drilled team. The result is a perfectly coordinated combination for maximum efficiency, comfort and riding enjoyment.
Battery
Depending on the configuration
Bosch DualBattery 1,125 Wh
DualBattery Technology perfected by Riese & Müller ensures twice the range or far higher climbs, fewer charging breaks and longer-lasting riding pleasure. Both batteries are so cleverly positioned that the extra weight has no noticeable impact on riding behaviour – and yet both are easy to remove. With the 1,125 Wh now available, completely new destinations can be reached and you no longer have to worry about the range in your daily routine.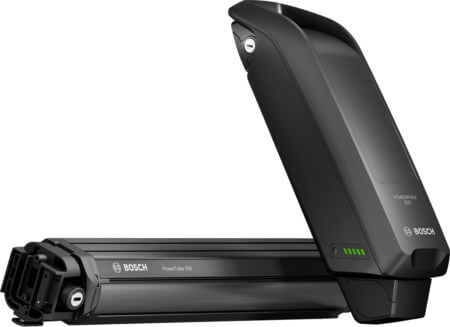 Bosch PowerTube 625Wh
What more could you want? The new PowerTube 625 lets you enjoy long and mountainous rides, while still reserving plenty of energy for every adventure. Thanks to a rated capacity of 16.7 Ah and approx. 625 Wh energy content, the lithium-ion battery brings maximum ranges and altitudes within your grasp. The well-secured PowerTube 625 will not fall out of its housing, even on demanding terrain. But is still easily removed. After approx. 4.9 hours, the battery is fully charged with the Standard Charger, while half the charge is already attained after approx. 2.1 hours.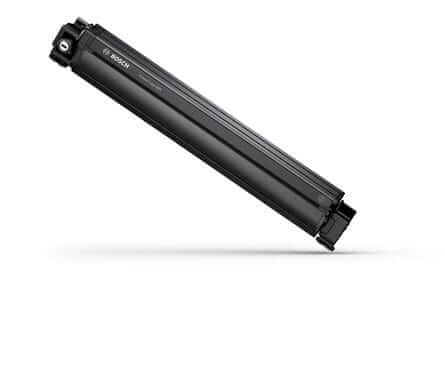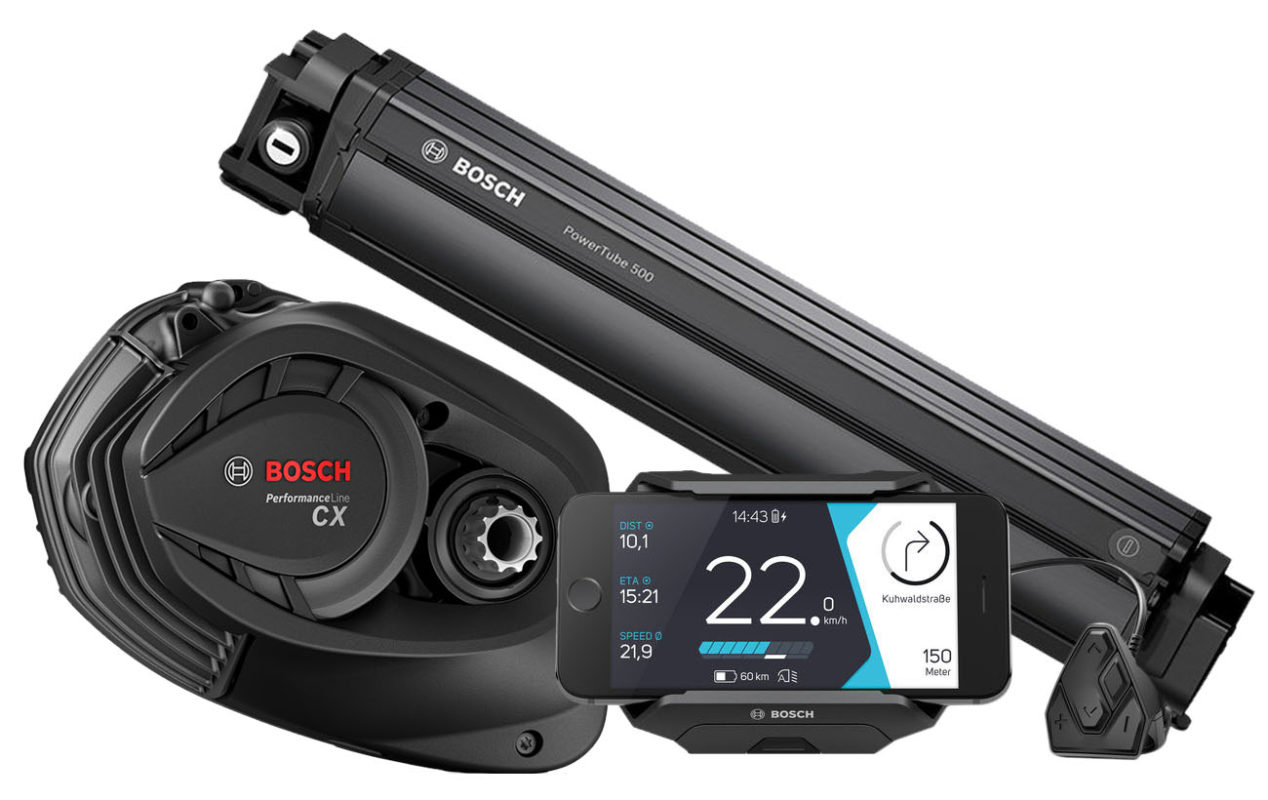 Motors
Depending on the model
Bosch Performance Speed Gen 4
With a whopping 75 Nm of maximum torque and a low weight of only 2.9 kg developed for dynamic support in everyday life or in leisure use. High speeds are reached quickly and safely – the perfect way to cover long distances with a smile on your face.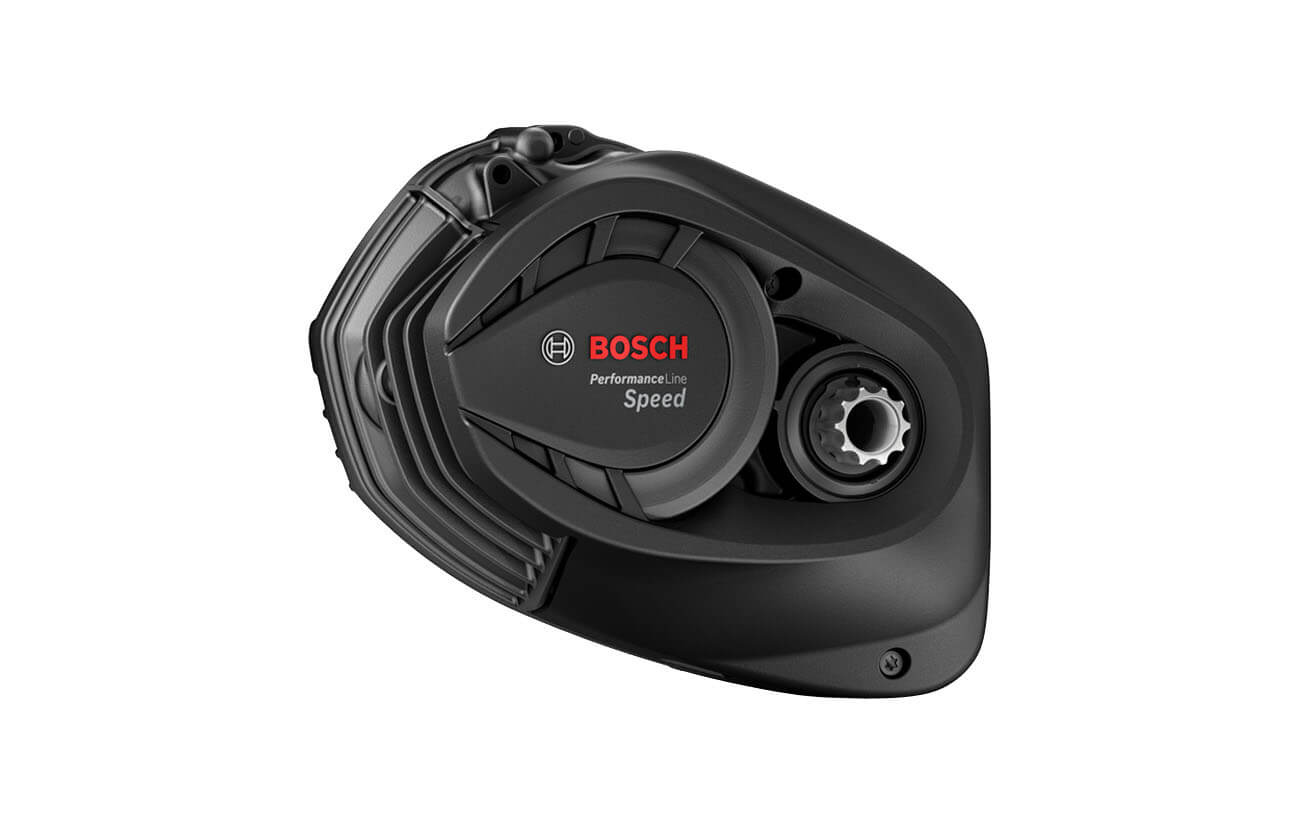 Drive
Bosch Performance CX Gen 4
No path too steep, no challenge too great: the new Performance Line CX is made for anyone for whom the trail is a second home. The most powerful drive from Bosch for ambitious riders is particularly lightweight, compact and at the same time extremely powerful and efficient. eMTB mode will always give you the power you need at precisely the right moment. The Performance Line CX accelerates extremely powerfully, responds without delay and features convincing agile handling and even more control. With up to 340% of perfectly delivered support, it pushes the joy of eMountain biking to the next level.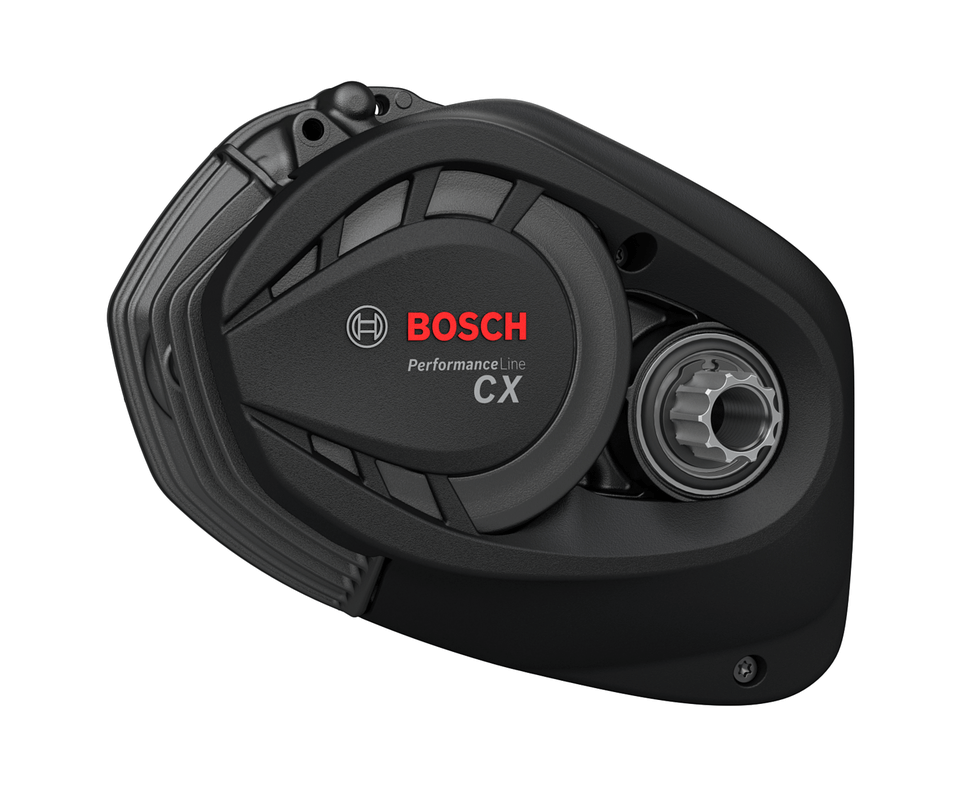 Displays
Depending on the configuration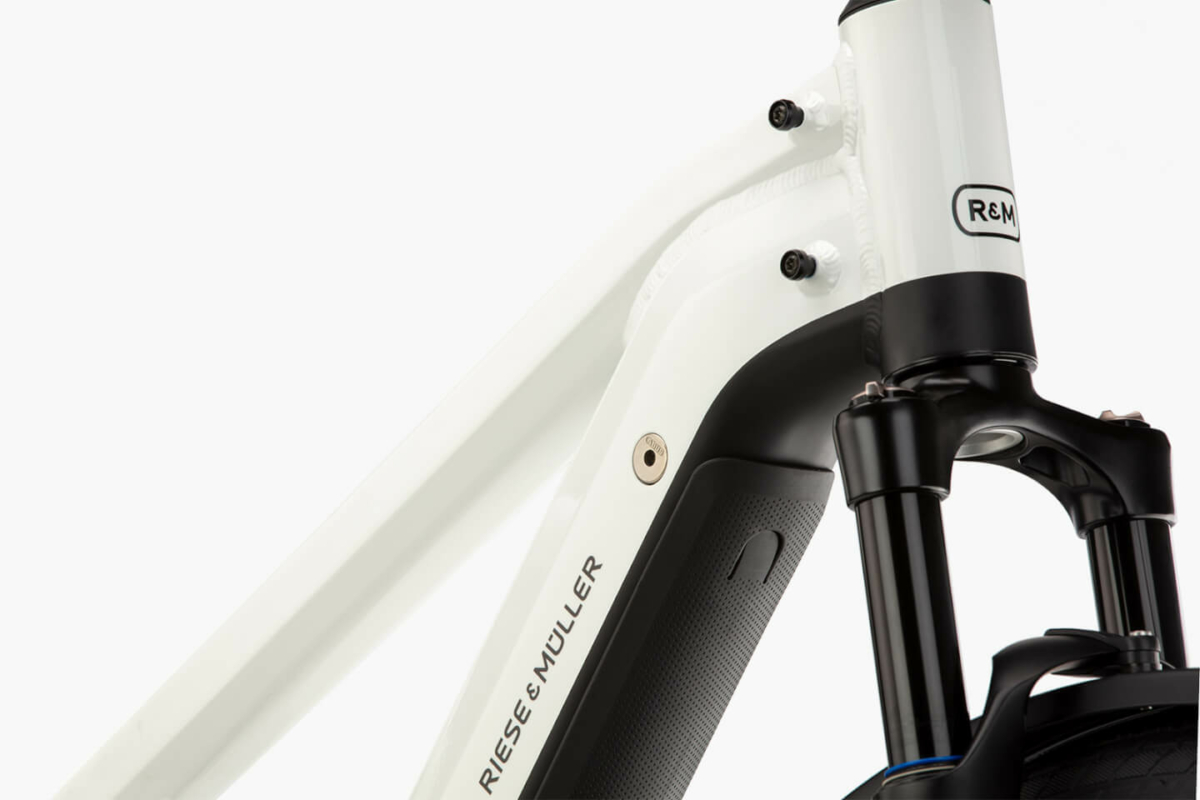 Frame design and battery options
Delights the legs, pleases the eye.
It's all in the frame: a highly functional design featuring characteristic contours, remarkable engineering prowess, all lines and cables and – the 500 Wh battery too. Easily overlooked at first glance, it blends perfectly into the overall image. The optional 625 Wh battery is also fully integrated. And if that's not enough for you, opt for the DualBattery 1125 option with an additional 500 Wh carrier battery.
Safety equipment
See and be seen.
The right, powerful headlamp for your Charger3 Mixte model enhances visibility in road traffic. During the day, the daytime running light ensures that you are seen even better, while in the dark bright and even illumination shows the way. Oncoming traffic is not dazzled by this. And if you need to stop quickly, the Magura disc brakes pack quite a punch.
Suspension fork and suspension seatpost
Turns gravel tracks into freshly tarred roads.
Uneven trails can be encountered anywhere, even in the city: cobblestones, gravel paths, small potholes or cracks in the concrete can detract from your riding enjoyment. The sprung seatpost and sensitive suspension fork offer so much comfort that you'll barely feel any bumps.
Luggage system and special equipment
Up to almost any task.
The standard carrier with MIK system enables baskets and bags to be attached quickly and securely. You can also transport additional luggage safely to your destination with the frame-mounted front luggage carrier (with or without bag). And if you often ride off-road, you can choose the GX option with all-terrain tires, wide flat pedals and ergonomic bar end grips. But if you need an E-Bike for heavier loads up to 160 kg, the optional Heavy-Duty-Package is guaranteed to fit the bill.
Integrated cockpit
Displays, from simple to smart.
We have reinvented the E-Bike's cockpit: regardless of whether you choose the optional cockpit with Kiox display, the Bosch SmartphoneHub or the Nyon display, all three options are perfectly integrated in the handlebar and feature clean cable routing. The angle-adjustable stem of the cockpit can be adapted for a comfortable or sportier sitting position. But the standard equipment with Intuvia display also provides a tidy appearance.
Choose your Charger3 Mixte models