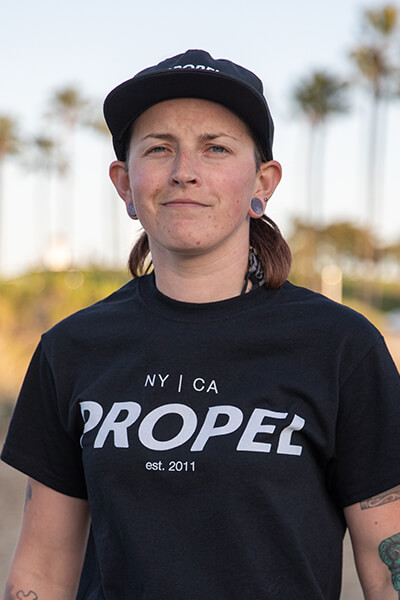 Hi, I'm Alexis
You can catch me at our Long Beach, CA location where I love getting the opportunity to take people out on test rides. Watching future eBike owners have a good time riding is one of the best parts of the job.
A die-hard outdoor enthusiast (I love all animals, except cockroaches) my background is in the health and fitness industry, hunting and falconry, and mountain biking. I've been riding bikes since I was five, but didn't get seriously into riding until my early 20s when I wanted a little more excitement out of my day-off hikes.
My Favorite Propel Memory:
When we drove to Santa Monica to provide eBikes for some of the participants of a Memorial Day ride. Getting to ride with everyone was pretty cool.
Contact Info:
My Schedule:
Tues-Sat 9:30am-5:30pm PST
Call me at:
(646)-832-4003 ext 021
How I can help you!
As a Matchmaker, I can help you find the perfect eBike. I am extremely knowledgeable about our entire catalogue as well as the more technical aspects of electric bikes, and can provide an engaging, educational experience while we search for your perfect match.